A short airport encounter between the two top heads of Ford Motors Co. and Toyota Motors Corp. resulted on joint ventures to develop a gas-electric hybrid engines for trucks and SUV's.
The deal is welcome news for all of those who have been pushing demands for hybrid trucks and sports utility vehicles. The two top executives have signed an agreement that will have the two automobiles giants to share the development costs in bringing the most affordable and technology laden hybrid trucks and SUV's in the market faster than what is expected.

While both companies admitted that there are still remaining details to be worked out, both companies are confident that their hybrid trucks will be a unique one although they will be sharing one drive system. The shared technology of both companies will make their product something the industry will watch out when it finally comes out in the market.
However, insiders for both companies said that the deal is also going around strict attention for fuel economy and on meeting the strict pollution standard of the US and the world. Both companies are bent on keeping the vehicles viable in cases of gas price increase.
Takeshi Uchiyamada, Toyota's executive vice president for research and developments explained that USV's and trucks are very important in American society and that importance must be supported by creating more viable trucks and USV's in order to meet the  consumers' needs. He clarified that both companies are not yet sure of what gas mileage the system will use but assures that their trucks will meet US fuel economy standard which requires new vehicles to use  a standard 56.5 average miles per gallon by year 2012. They will be working on trucks that will have lower mileage goals but still will tune to comply with the standard.
Both companies declined to say what vehicle types to work on but outsiders are quick to guess that both are aiming for pickup trucks.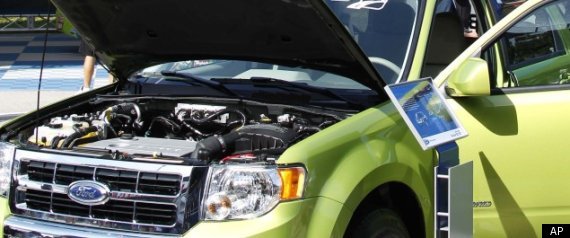 Both companies are big sellers in pickups with Ford's F-series being a top seller for the company in US and Toyota is taking its hopes on its Tundra pick up model.
While both car makers are presently selling hybrid cars and trucks and share worldwide markets, they are on developing trucks that will have the power to tow and haul heavy loads. Derrick Kuzak, chief of Ford's product development clarified that although there will be the same engine and transmission, the trucks will be different from each other and Ford truck will remain to be present with the hybrid truck they have co-developed with Toyota.
On this joint venture, Ford and Toyota would save time and money on the cost of building the hybrid trucks and the consumers will be the end beneficiaries as both companies vowed to bring the hybrid trucks in the market faster and in much lower cost.